How to (Safely) Refresh Your Career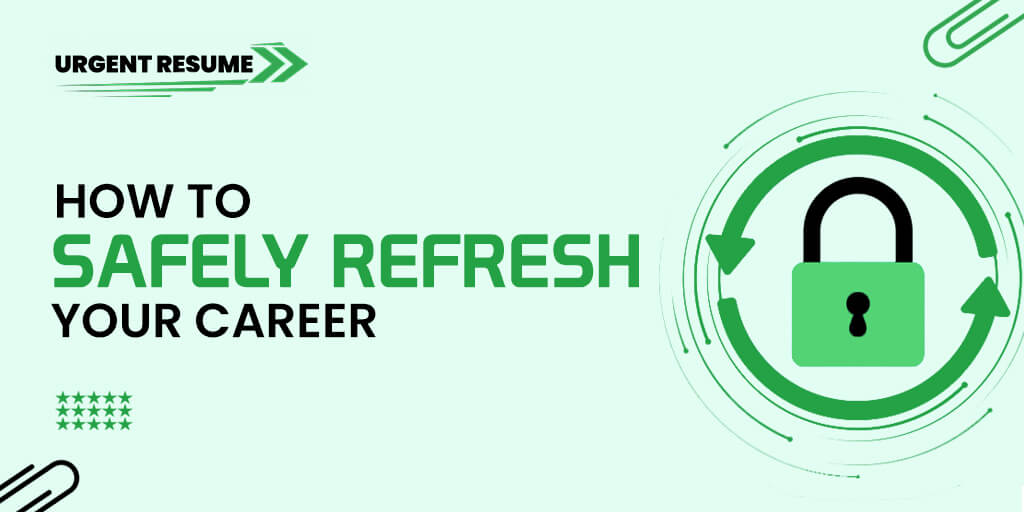 If you feel stagnated or burnt out in your career, it may be time to consider a refresh. Upskilling, retraining, or beginning a new line of employment can be made simple with the right strategies – here are a few from Urgent Resume to consider.
Making the Decision
The decision to quit a job shouldn't be taken lightly and it's important to first consider your reasons for doing so and what steps you might want to take next. Ask yourself pointed questions about your motivations and aspirations.
If you're struggling with mental health issues as a result of your work routine, it's sometimes possible to renegotiate the terms of your employment or even discuss your professional relationships openly. Alternatively, you may feel you're being unfairly compensated – in this case, an (evidence-based) meeting or well-worded email could improve your standing and see that you're being valued correctly.
If you've made the decision to leave your current employer, it's still important to have contingencies in place. Are you considering a complete career change or just a change of scenery? It makes the most sense to secure a new position (or plan of action) before handing in your notice. Make sure to observe the stipulations outlined in your contract and, as a rule, it's best to conduct yourself respectfully and with professionalism during this challenging process.
Improving as a Candidate
To maximise your opportunities, it's important to put in the time and effort to improve your viability as a candidate. A good place to start is with your CV – focus on developing a layout, write a strong personal description and highlight areas of experience that you think will appeal to employers. This task is often made easier by editing your CV in Google Docs and adding text and images. Once you've completed your edits to your CV, you can download it and share with prospective employers.
Ultimately, the experience on show in your CV is more important than how it's written. If you feel you're lacking in accolades, consider a foray back into education – many courses can now be completed remotely, meaning you could potentially study whilst still in full-time employment. Alternatively, you might find that evening classes or extracurricular hobbies give you the edge you need to stand out – try to think about hobbies that might have an application within your chosen field (team sports, for example, can indicate an individual's ability to work well with others).
One frequently missed area to consider is your credit history and credit score. Many employers run credit checks as part of their background check process. You don't want to be denied a position because of something lurking in your credit history, so make sure you're aware of it.
Job Hunting
A strong resumé is important but so are the methods you use to attract the attention of employers. If you haven't already, try compiling a portfolio that shows off examples of your work. When looking for roles, you'll be able to include this in your application, providing more transparency and giving those in charge of recruitment a clearer insight into your prior experience. In addition to this, aim to draft a few cover letter templates that highlight your stronger areas in a simple, matter-of-fact manner.
It's also worth thinking about which platforms you are applying through. Common job boards are usually overcrowded with applicants so try to avoid these and instead seek out avenues that are more unorthodox. It's possible to contact companies directly or to speak with individuals via Linkedin, you may even find turning up to the office and providing your resumé in person gives you the opportunity to speak with members of staff and stand out.
It's never too late to switch careers and, if you find that your current employment is making you miserable, sooner is better than later. Just make sure that you've planned ahead and you know exactly what you intend to do before committing to any major decisions.